---
Welcome to Jack59's blog. Our mission is simple - increase the number of good hair days you have while decreasing your carbon footprint. One way we do that (in addition to making the best shampoo on the planet) is to provide YOU with helpful information on hair health, as well as provide simple ways you can help your planet. We hope you enjoy reading!
Posted by Vanessa Marshall on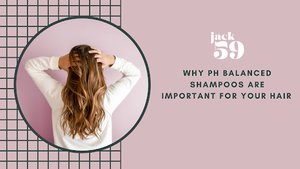 When you hear the term pH, you might be transported back to your high school science class, where you conducted the simple experiment of dipping red and blue litmus paper into various solutions to determine whether they were acidic or basic. But did you know that pH matters when it comes to your hair care products? In fact, finding the right pH level for your hair can help you keep your locks shiny, smooth and manageable.   What Is pH? Very simply put, pH is measured on a scale where 0 is the lowest value and 14 is the...
---
Posted by Vanessa Marshall on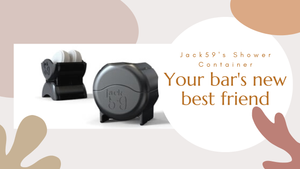 We created a brand-new hemp shower container to hold your shampoo and conditioner bars when they're not in use. The eco-friendly design of these containers is just one reason people are snagging them. In fact, there are (at least!) five reasons pretty much anyone will love these containers.
---
Posted by Vanessa Marshall on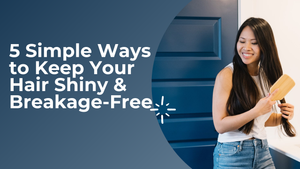 Everyone deserves to have beautiful, healthy hair without
breakage
. Unfortunately, our environments, showering habits, and styling tools often work against our hair goals. The good news is that these simple tips will help you reduce breakage and improve the health of your hair!