---
Since we started, Jack59 has prevented over 600,000 plastic bottles from ending up in the landfill.
We are so proud to announce our official BCorp certification. Thank you so much for supporting us in this journey to sustainability and accountability.

Learn More
What kind of hair do you have?
How do you use shampoo & conditioner bars?
Plastic-free hair care
More than 552 million shampoo bottles end up in the landfill each year. It is estimated that by 2050 the ocean will contain more plastic than fish.
We all have the ability to change those statistics by purchasing products that do not use plastic packaging. 
Each Jack59 shampoo bar eliminates up to 3 plastic bottles and our conditioner bars can eliminate up to 5 bottles.
Together we can reduce plastic waste!
Shop plastic-free hair care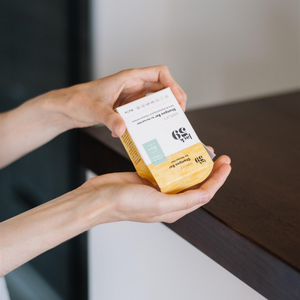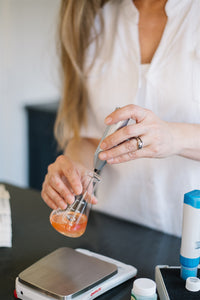 Natural ingredients
Paraben-free, sulphate-free and vegan! We even have gluten-free options!
Imagine walking through the forest and soaking up the fragrances that surround you, touching the plants and listening to the animals around you. The power that nature has to soothe and heal our bodies is truly powerful. Mother nature provides the basis for our bars including essential oils, plant proteins and botanical extracts.
GIMME THE GOOD STUFF!
Made in Canada by local women
Our shampoo and conditioner bars are lovingly made by women in Edmonton, Canada. 
We are proud to employ local women and local mamas.  We provide all of our staff with flexible working hours, so that they can provide for their families and take care of all the things that matter in their lives. 
Shop handmade shampoo bars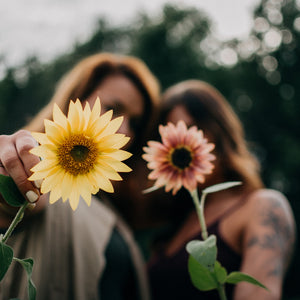 Bigger bars
Shampoo Bars
Competitors 55-60g // Jack59 85-90g
Each Jack59 shampoo bar replaces 3 plastic shampoo bottles and lasts for 80+ washes!
Conditioner Bars
Competitors 45-50g //Jack59 65-70g
Each conditioner bar replaces 5 plastic bottles and lasts for 100+ washes!
Because our bars are bigger, you will be buying shampoo and conditioner less often and reducing your carbon footprint. 
Shop our large shampoo + conditioner bars
Our (pH) story
It all started with a beach vacation. Vanessa brought along a shampoo and conditioner bar from another brand (rhymes with hush) and was quickly disappointed. The shampoo bar dried out her hair and the conditioner bar was hard and difficult to use. Her hair was left a mess and she wondered why. And then it hit her so hard that she almost fell over (for real!)
The pH was all wrong in these and she had to do something about it. When she returned home, she started working on her own, pH balanced recipe for shampoo and conditioner bars. With her chemistry background, she was able to create a line of shampoo and conditioner bars that truly work and are pH balanced perfectly to align with the hair's natural pH. 
It was all about the pH. Our bars are all pH balanced between 4.5-5.5 for optimal hair and scalp health.
Shop pH balanced haircare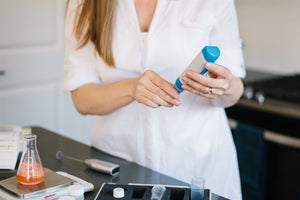 ---
What customers are saying about our shampoo bars
I bought your shampoo and conditioner, I was quite skeptical but I thought I would try it out. And OH MY GOSH!!!!! I am in shock. I have oily/dry hair and I know for a fact my hair has never felt this amazing. It's full of body, soft and shiny! It's amazing! I really love this product. I will never use anything else in my hair ever again!" ~ Brandy
---------------------------------------------
"I was chatting with Vanessa, who makes the bars and telling her all the problems I was having "transitioning" into a shampoo bar. Turns out my shampoo bar was a soap bar but labelled to be used on hair, too. It was drying my hair right out, then when I would use the natural conditioner it would suck up all the oils leaving my hair heavy, waxy and very oily. I was very embarrassed because people were starting to comment on my hair. Vanessa recommended the clarifying shampoo bar and clarifying conditioner bar for me and to use it twice to help with the issue. She gave me thorough instructions on how to use my new hair bars. I went home and washed my hair. t felt so much less waxy as I was washing it. Now as I sit here typing this, it smells great! Thank you Vanessa!! You saved my hair!" ~ Sherry
---------------------------------------------
"I purchased the citrus shine bars for curly hair and I am blown away by how much healthier my hair is. I don't even use product in it anymore because it looks so healthy. Will definitely be a repeat customer. Really loved the charcoal for my daughter's hair. She has a sensitive scalp and fine hair and it came out so super clean, and she loved getting to wash her own hair which never went well with traditional shampoo." ~ Katelin