---
Welcome to Jack59's blog. Our mission is simple - increase the number of good hair days you have while decreasing your carbon footprint. One way we do that (in addition to making the best shampoo on the planet) is to provide YOU with helpful information on hair health, as well as provide simple ways you can help your planet. We hope you enjoy reading!
Posted by Vanessa Marshall on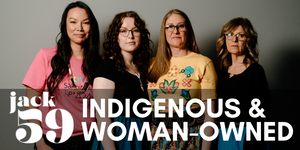 June marks Indigenous History Month in Canada—a time dear to our souls as Indigenous women and creators living in Alberta. Artistry, creation, and the act of sharing all run deep in our culture, and today, we would like to showcase fellow Canadian makers who proudly identify as Indigenous.
---
Posted by Vanessa Marshall on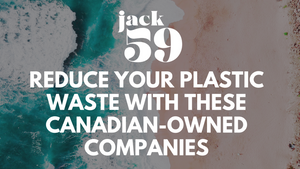 The environment is something we share, so it makes sense that we would all benefit from tackling challenges together! That's why we are proud supporters of local products, practices, and innovators that help us reach our sustainability goals—together. For being a prairie jewel surrounded by little more than sweeping plains and fields, Edmonton has a lot to be proud of when it comes to the environment. Our capital boasts a world-class Waste Management Program, the largest metropolitan river valley system in the world, and a staggering 86% return rate on recyclable cans and bottles. Not bad, Edmonton! Jack59 is dedicated...